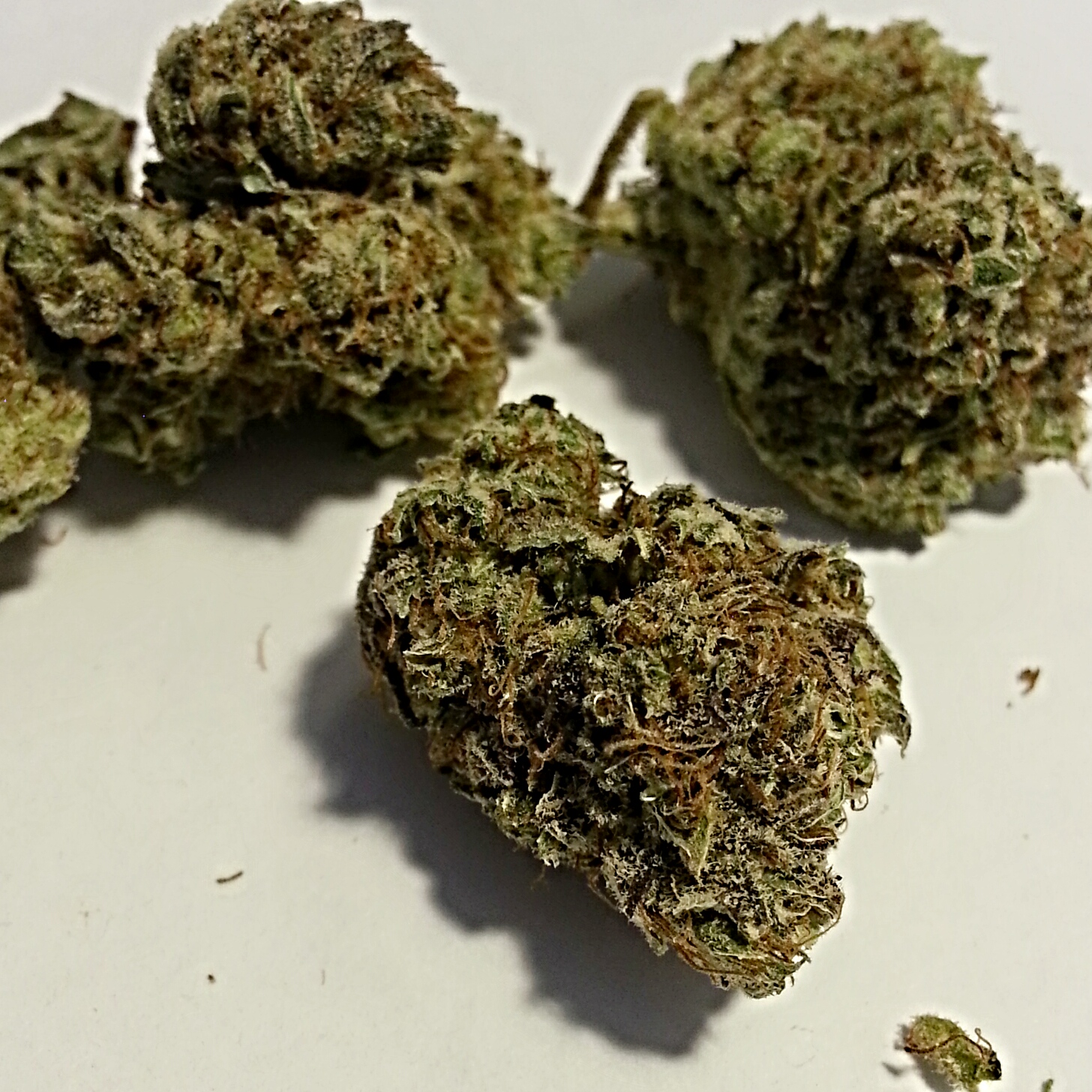 I have long been aware of a strain that went by the moniker Alaskan Thunder Fuck.  However, I have not had the chance to try it.  I had not, until now.  It is legendary strains like this that remind me of why I started this site.  I was excited to get it home and see how it would stack up, and it is my conclusion that ATF nears cannabis excellence.  Grown in the Mananuska Valley in Alaska, it is often called Mananuska Thunder Fuck.  However, I ran into some issue determining whether they are indeed the same plant or perhaps even just phenotypes.
ATF was a lovely strain to work with, and most notable of its characteristics is that it is sticky, real sticky.  It's been awhile since I've had a strain this tacky, and I wasn't prepared when I tried to roll it in a blunt.  It stuck to my fingers and the outside of the paper and more or less everything else it touched, making for a difficult task.  Best used in a bowl or water pipe, I would also suggest a grinder when dealing with ATF.  The scent is very sweet, like candied lemon.  The green hit mimics this sugary citrus, but it is spicy in the exhale.  There is also a notable pine zest, though it plays third fiddle in this band.
A surprising north climate straight sativa, ATF produces a phenomenal cerebral high.  Despite the heady haze, this strain is an ideal daytime high.  There is minimal body relief, meaning it is strictly for psychosomatic symptoms– like PTSD, anxiety, and depression.  Some patients find it to create a more refined thought pattern, enhancing creative or intellectual work.  Not productive in the traditional sense, ATF will have your mind racing in original, visionary directions.