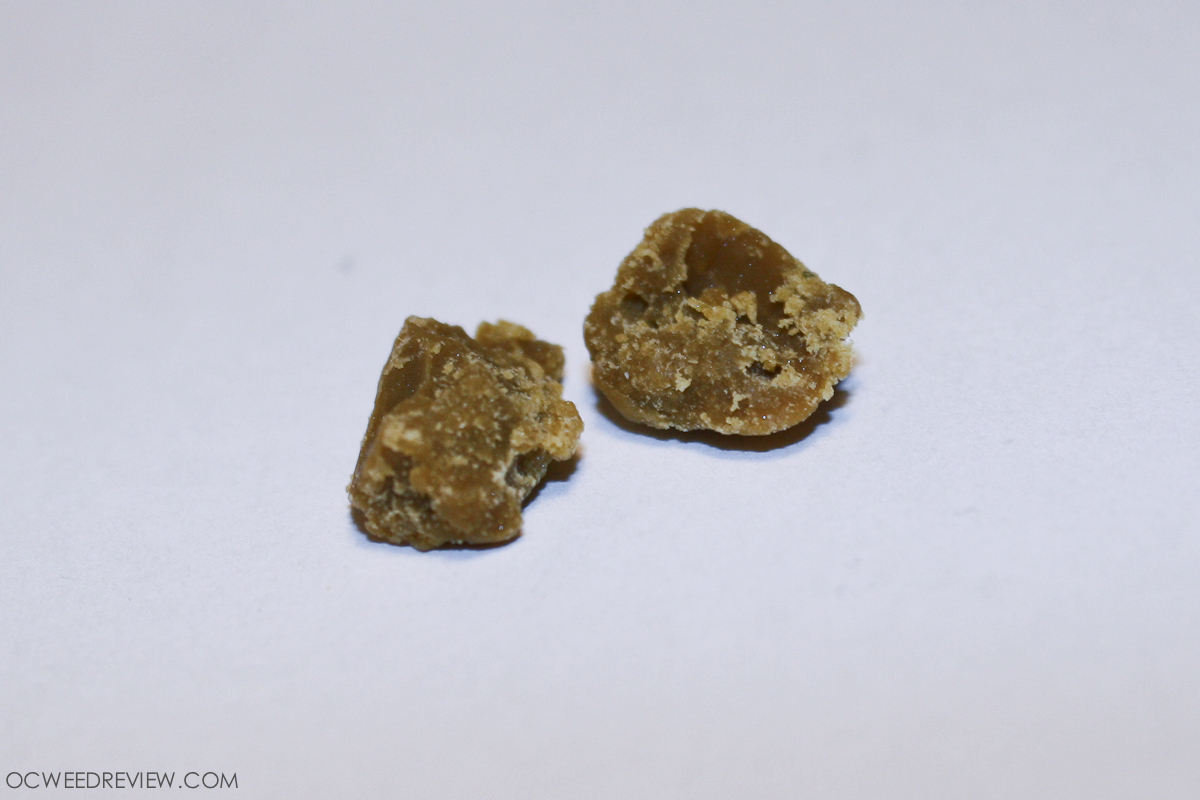 One of the rare strains that can trace its lineage back to the original landraces, Trainwreck combines Mexican and Thai landrace sativas with an Afghani indica.  Having been on my "to review" list for longer than I can remember, I was hoping to track down Trainwreck as a flower, but obtaining it in wax is certainly no letdown.
The scent has mild notes of the common sweet lemon and spicy pine.  There is also a strong pepper tree taste to the vapor, meaning it has high levels of the terpene Beta-Caryophyllene.  A hard wax, it doesn't mold well for dabs but is effective for dropping into my Cloud pen.  I noticed that it heats and cools in my pen to a clear amber with a glass like hardness when not vaped in one session.
This sativa dominant strain will leave you easy going and loose lipped.  A very social high, Trainwreck leaves no trace of anxiety or self-consciousness, allowing for a paranoia free medicating experience.  With its unexpectedly strong pain relief and slight physical sedation, it can be incredibly effective for those suffering from chronic pain, PTSD, or anxiety.  The high is calming and disconnecting, helping the user to step away from their triggers.  However, it is a sativa dominant, so there is plenty of mood elevation as well, making Trainwreck an everyday high for those who donate in bulk.
$35/g
1921 Carnegie Ave. 3-H
Santa Ana, CA