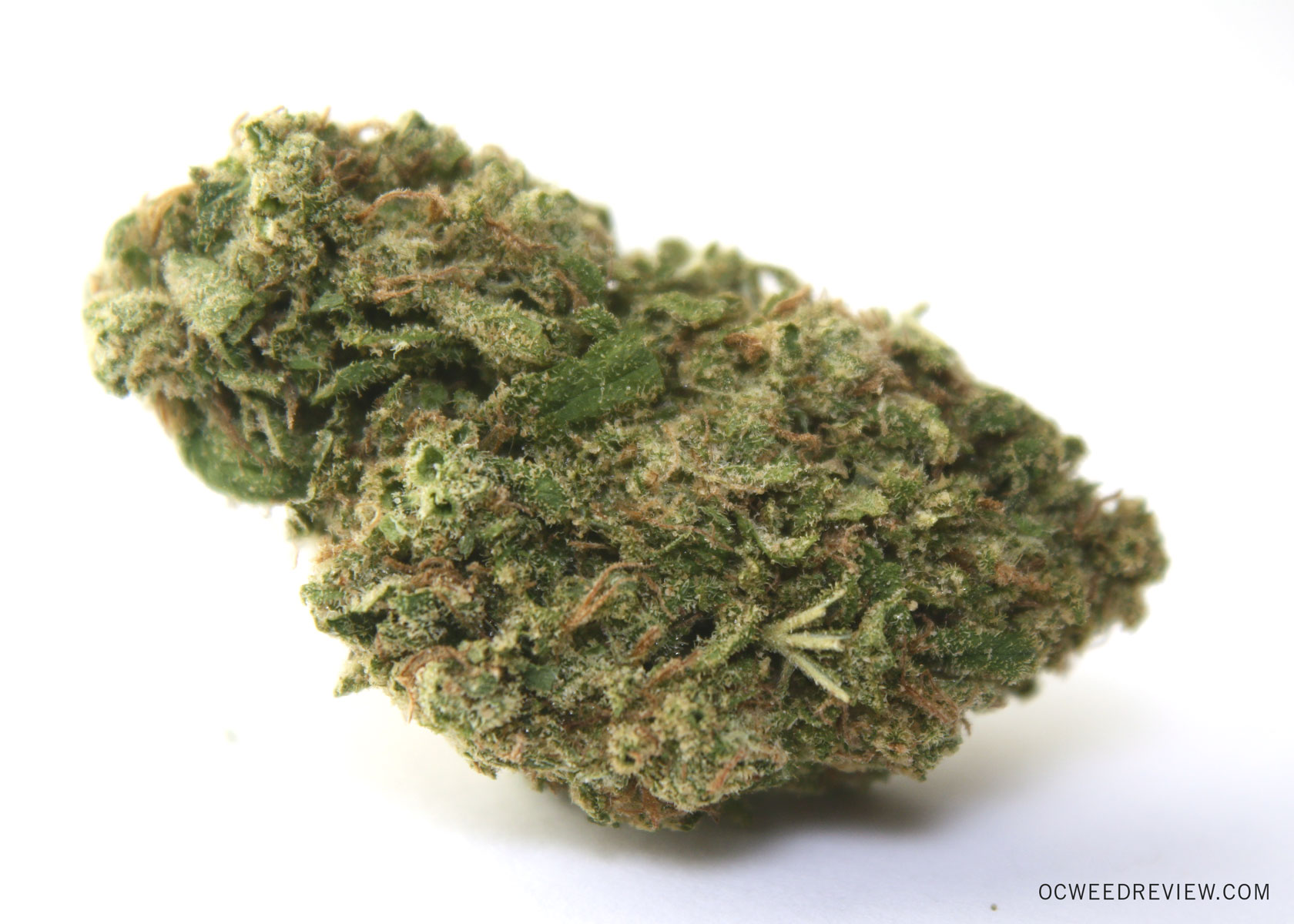 I know what you are asking: will they ever stop reviewing Blue Dream?  No.  So stop asking.  A fantastically balanced and visually beautiful strain, Blue Dream (Blueberry x Haze) is in a class all its own.  A truly Californian sativa strain from just south of the bay, it hails from a region where long seasons and wet shore winds create the perfect conditions for this unique hybrid to thrive.  Although we have DJ Short to thank for the prevalence of the now classic Blueberry and its many cross breedings, it is its wedding here with the Haze effects that gives Blue Dream is delightfully well-rounded, one of a kind high.
Of all the harvests of Blue Dream I've smoked over the years, and there have been many, this indoor grow from the bay area is superlative.  Strictly OG acquired an amazing flower here.  As is typical of a top shelf Blue Dream, it is aromatic and never skunky.  The green hit is a blueberry scone taste, with ripe dark berry and sweet baked flavors.  This batch had a sweet spiciness to it as well, almost incense like, giving it a unique warming quality. My sample from Strictly OG had impeccably perfect bud structure, amplified here in this organic soil grown crop.  The pastel greenery and tangerine orange hairs make Blue Dream an unmistakable strain.
I really try not to throw this word around too much, as it has been over-worn in cannabis reviews, but Blue Dream creates a wonderful euphoria. However, some find it to be too stoney a high.  Effective as a disconnective treatment for depression or similar psychosomatic illnesses, it does offer some nice body effects as well — mostly sedative — but comfortable.  Like a being wrapped in a blanket. On a fluffy couch. In front of a fire. While petting a cat.  I find I work well on Blue Dream, as it takes the edge off, but my work is largely creative and individual.  I've seen others just stare off into the distance for an hour or stutter through everything they try to say, making it a poor choice for some patients when they need to be social or productive.  Largely a love it or leave it strain, Blue Dream has fiercely loyal strain fans, myself included.  If you fall into the category of devotee, don't miss the chance to try this grow from Strictly OG.