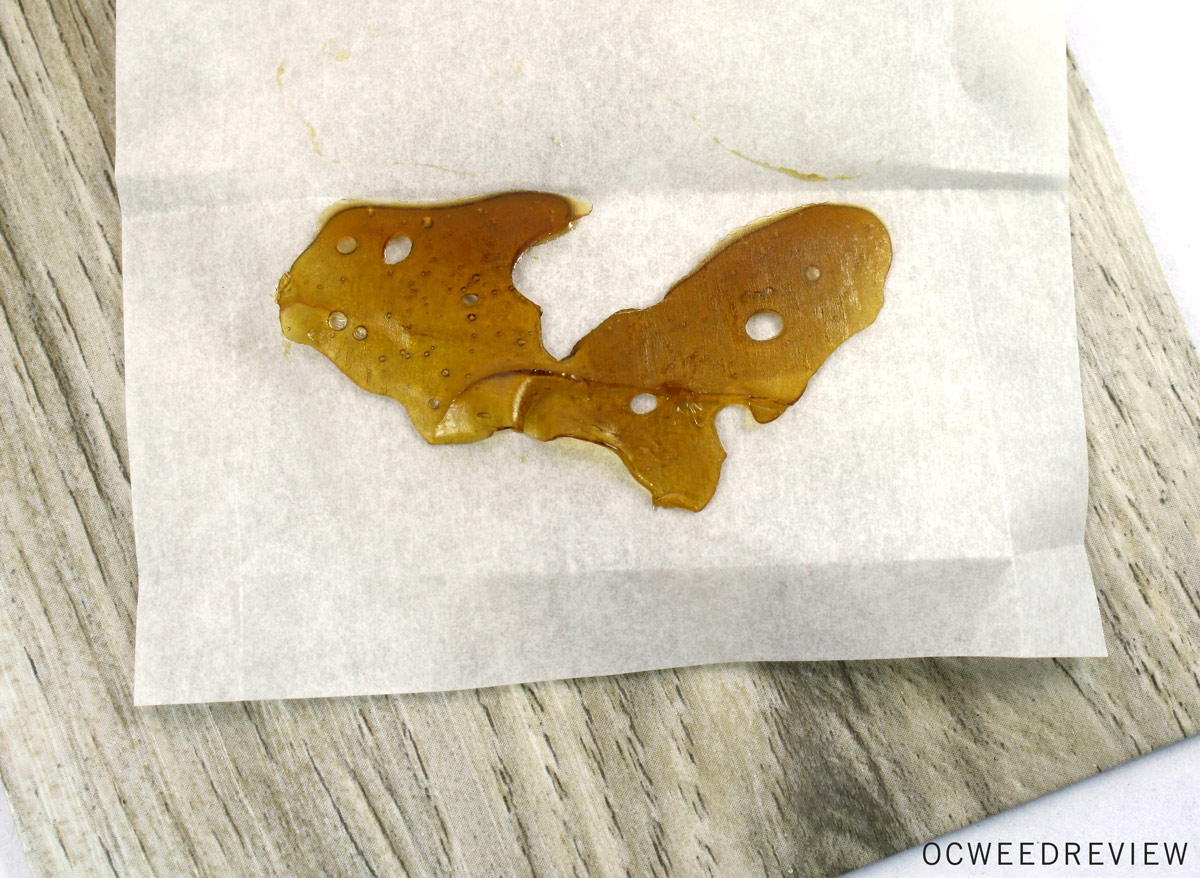 Kush Extracts has been quietly making a name for themselves as one of Orange County's best extractors, consistently putting out quality flavors.  So it is little surprise that we should be impressed with this, our second outing on the site with Kush Extracts, the Platinum cut of Girl Scout Cookies, a hybrid of OG Kush and Durban Poison.
As with the previous shatter we reviewed from Kush Extracts, their Platinum Cookies has a glowingly golden color and a hard, glassy consistency, but what stood out the most with this extract were the incredibly flavorful dabs it created.  High temp or low temp, expect a blast of sweet vapor.  With a fruity flavor that leaps with berry notes and an earthy and warming spiciness, GSC stands out as a connoisseur's favorite.
High concentrations of the hoppy Myrcene, an analgesic, and spicy Caryophyllene, an anxiolytic and antidepressant, terpenes go beyond just lending to Platinum Cookies' flavor.  Fantastic for relieving anxiety due to its combination of relaxation and mental disconnect from the OG Kush, Platinum Cookies also develops happiness and a bright aura from the Durban Poison, making it an effective medication for psychosomatic problems.