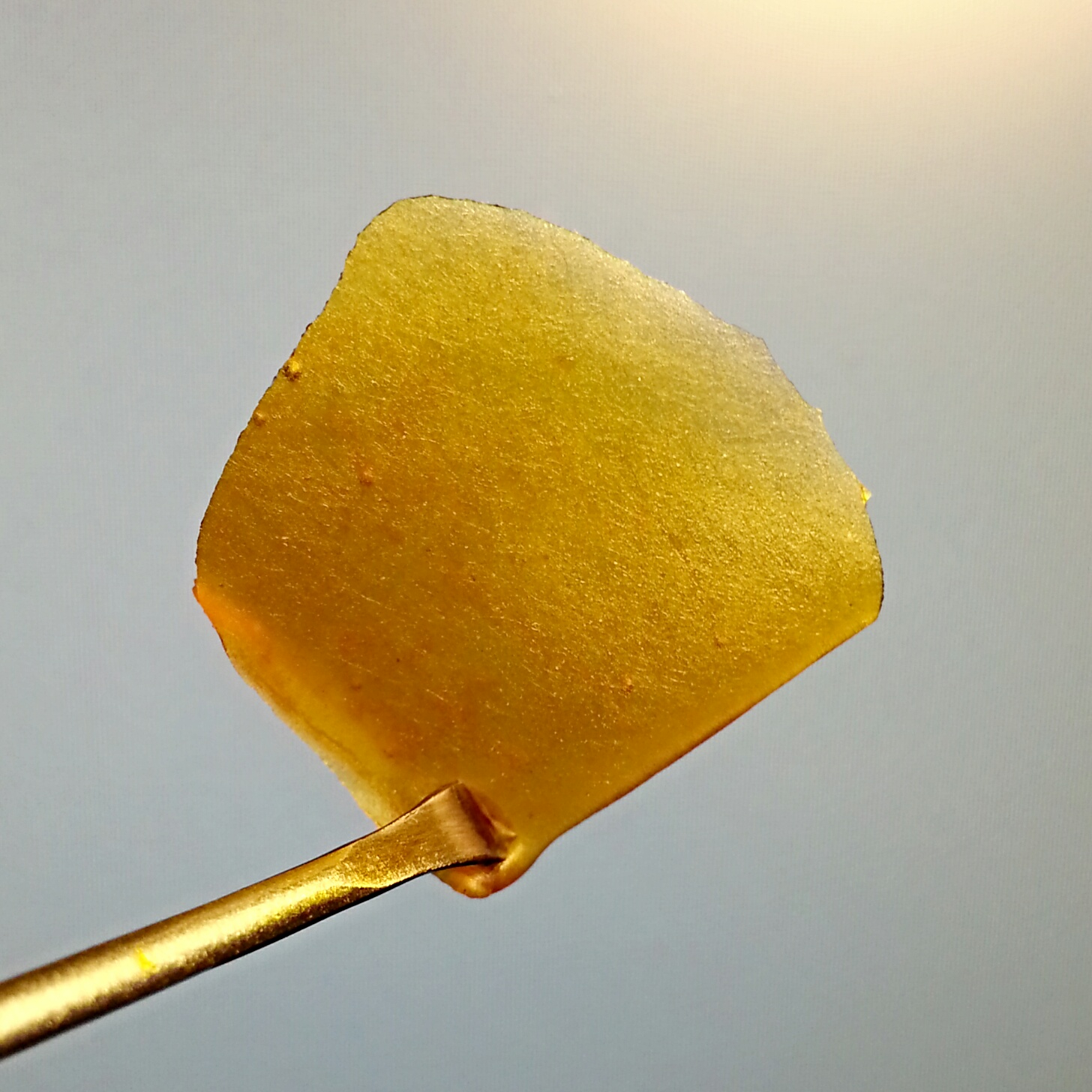 HGH concentrates is at it again.  Not long ago, I had GoJilly OG, an absolutely flooring shatter.  Now I get to try Jilly Bean all by its lonesome.  And it is everything you would expect from a designer strain.  Jilly Bean is a TGA Genetics creation, bringing together Orange Velvet and Space Queen (Cindy 99 x Romulan).
If you hold the adage true that the lighter the color, the more pure the extract, then this apricot colored shatter should satisfy even the pickiest consumer.  The flavor maintains this fruit theme with sweet tangerine, mango, and pear notes.
I quickly found that small dabs of this extract popped into big clouds of vapor when dabbed onto my domeless.  Way too messy for my Cloud, most of the heated concentrate ended up inside the mouthpiece, meaning this Jilly Bean works best with a heated nail that can vaporize all of your dab at once.
Jilly Bean works best when treated as an upper.  At all times during the day, it seemed to energize me, and several nights, I was kept awake as long as I kept medicating.  This translates into fantastic daytime use.  This didn't mean it lacked body relief, however.  A nice body buzz vibrates through the limbs, offering minor pain relief.  You also have to give a nod to the Romulan relaxation many have come to love.  Motivated but mellow, Jilly Bean is an odd combination of blissful productivity, a real whistle while you work strain.