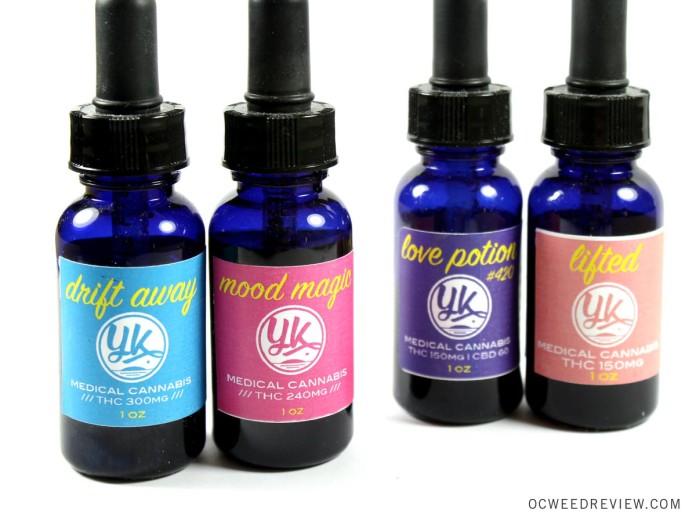 Yummi Karma presents a line of tinctures specially formulated for women.  Which puts me slightly at a loss, being not women.  So although I wasn't going to give up a chance to taste test each of the samples myself, I decided to engage our lead designer as chief guinea pig for this review.  A low dose user, these tinctures were geared specifically to her type of patient to be accessible and effective solutions to real world problems.  
Doses listed are per dropper, but it is easy to measure out individual doses when desired by adjusting how full you make the dropper.  Although these Yummi Karma tinctures work best as drink enhancers mixed into beverages, they are sweet and palatable enough to take on their own.  
Lifted: At just 5 mg of THC, the Lifted tincture sits on the threshold of psychoactivity, making it a great way to begin enjoying cannabis as a new patient.  With boosts of Green Tea and B12, Lifted puts some pep in your step.  Whether dripped into your coffee or mixed into your water at the gym, this energizing formula will give you the natural edge needed to make it in this work-a-day world.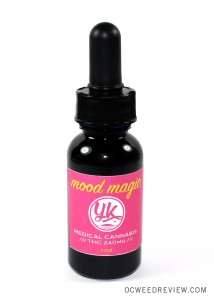 Mood Magic:  Increasing to 8 mg of THC is their Mood Magic tincture.  The PMS formula, it includes a carefully weighed list of ingredients that help maximize women's health.  Addressing everything from uterine health to cramps, this tincture is sure to become your period's best friend.
Love Potion #420: Also at just 5 mg of THC, Yummi Karma's Love Potion #420 adds 2 mg of CBD.  The aphrodisiac tincture, Love Potion combines ingredients like yohimbe, an herbal cure for erectile dysfunction, damiana, which may ease anxiety, and dried crocus, which is known to increase pelvic blood flow.  These suggestive effects are sweetened with vanilla extract and stevia for a flavorful enhancement to your night… or day.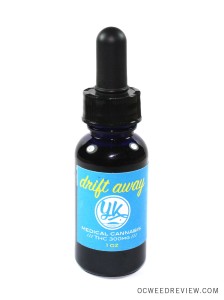 Drift Away:  Finally, at 10 mg of THC, Drift Away is Yummi Karma's sleepy time formula.  It carries the highest THC content per dose of all the tinctures.  I got into the habit of combining a couple doses with milk just before getting into bed.  With infusions of magnesium, chamomile, and lavender to enhance sleep, you will be in dreamland enjoying a peaceful night's rest shortly after your head settles onto your pillow.
For more information on Yummi Karma products, visit their website.