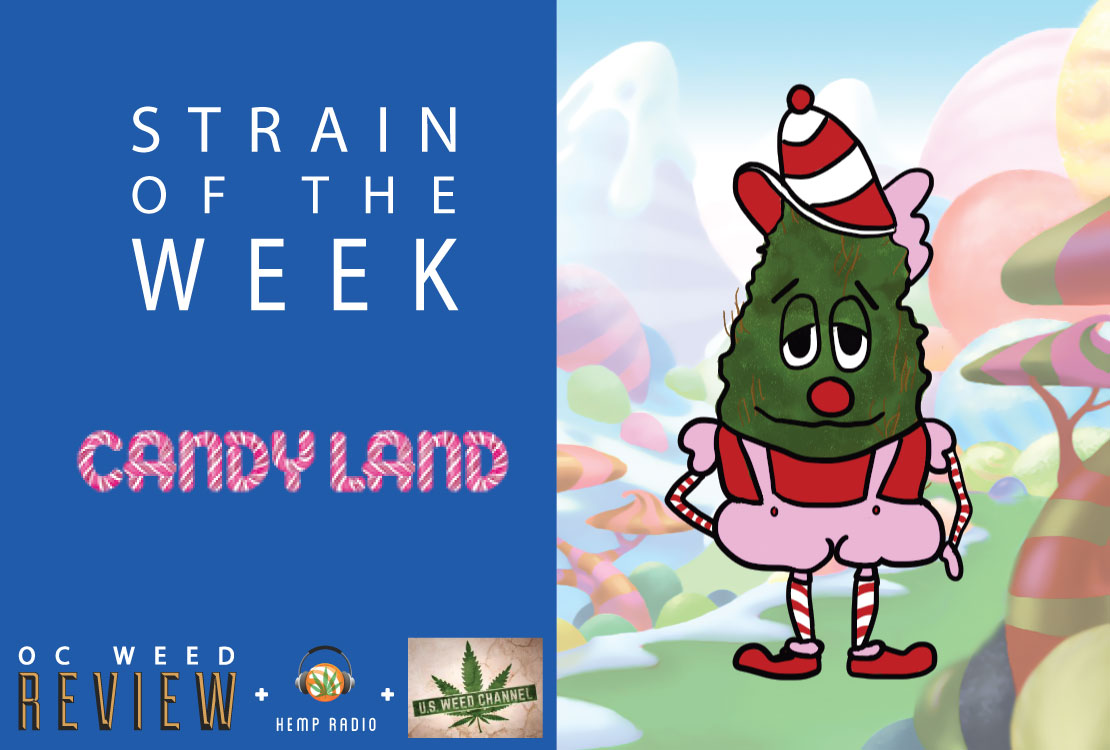 Growing up, Candyland was one of my favorite games to play.  Not because of the cute characters or the candy themed playing board, but because I didn't have to count.  And for a person who, even as a toddler, has always been averse to math, the task of drawing a card and jumping to the corresponding colored square was a candy colored dream come true.
A hybrid of Ken Estes' GDP and Platinum Cookies, Candyland is often recognized by its sugary buds, displaying hues of purple, green, red, and orange that visually complement the fruity sweet flavor.  Like kissing cousins, recognizable characteristics shared with the parent genetics are evident.  So fans of either GDP or Cookie strains should find Candyland to be analogous.
A soothing strain, Candyland is best used for relief from anxiety or PTSD and muscle soreness thanks to a physical relaxation that is unparalleled.  For those in need of further anxiolytic effects, there is a mood elevation to match the body's calming melt.  Candyland also features secondary effects that assist in treating migraines and minor to moderate pain, making our Strain of the Week more than just a novelty.