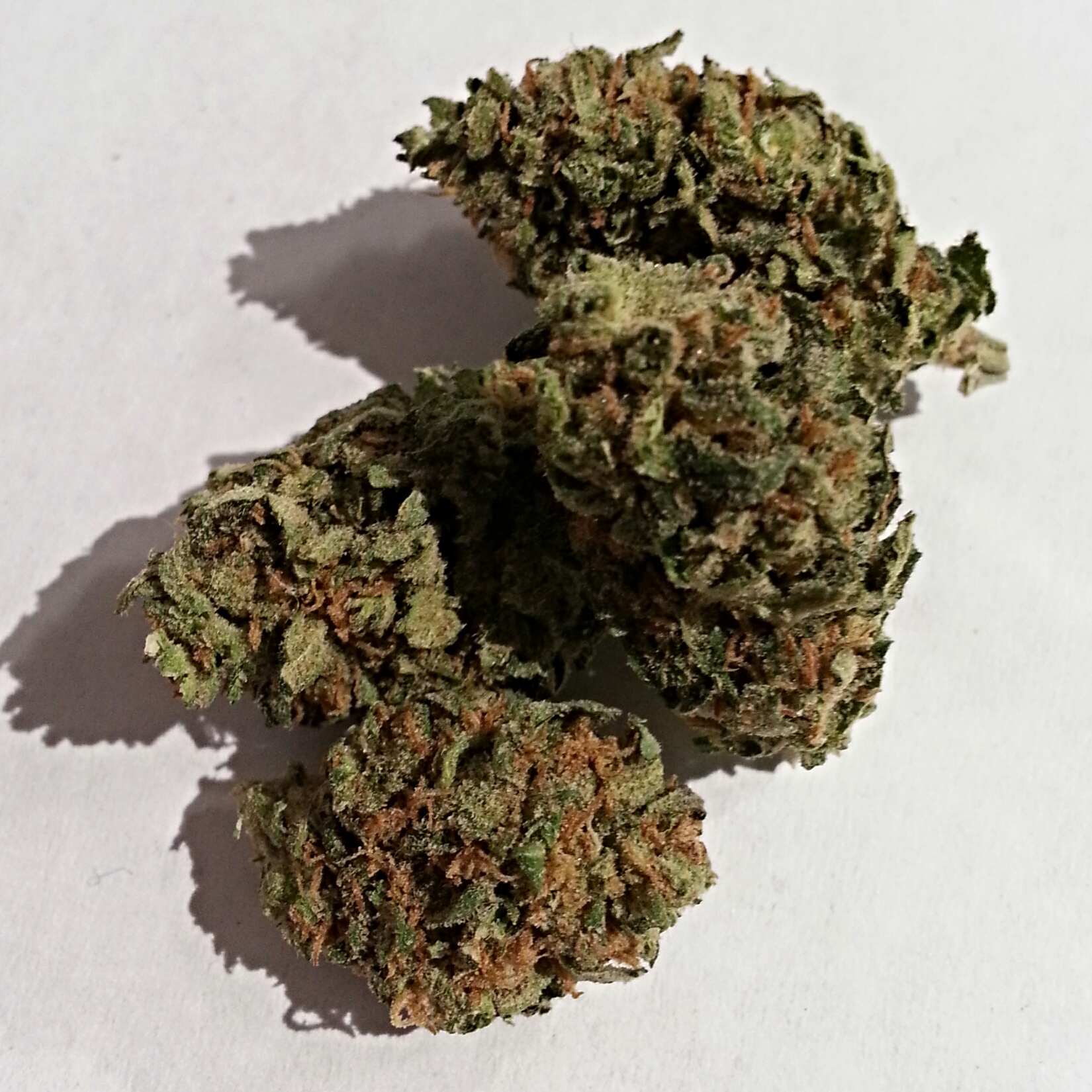 Durban Poison is a pure sativa strain named after the city Durban, located on the Indian Ocean.  A South African city, Durban is famous for being the nation's largest seaport.  Their most profitable export?  Cereal grains.  Their second largest export, though?  General freight goods, actually.  You'd have to look pretty far down the list of exports to find their namesake poison, made famous by its cultured, erudite high.  Regardless, it is Durban Poison that continues to make this African city a household name.
These leafy buds glow with a lime green hue.  Bright orange hairs and a frosty surface round out a vibrant aesthetic.  My eighth was really soft and fresh and were a delight to tear apart by hand.  However, Durban Poison is incredibly sticky, so if you don't want tacky perfumed fingertips, you may want to utilize a grinder.
Most reviewers seem to key in on pine scents.  I didn't experience these pinene terpenes; at least, not in any overwhelming way and mostly in the exhale.  The scent instead was overshadowed by fresh flowers and tropical fruitiness, like pineapple or mango.  The palate was also awash with lemon.   I adored this interesting smell.  There was no funky chem or skunk.  Just a clean and enjoyable sativa smoke.  The smooth, patently sweet fruitiness creates a harmonious taste profile.
A pure sativa, Durban Poison is energetic and caffeine like.  I found it to be a productive medication that avoids hindrances and distractions.  Problem solving is enhanced, and I became completely aware.  There was an intensity I was not used to, and this may lead to an increase in unsettling paranoia.  Even a seasoned smoker like me was caught off guard.  The high is just a bit trippy, especially in the play of light and sound.  It was thoughtful and creative as a wake and bake enjoyed on the back porch with some breakfast.  Its mood elevation is one of the most desirable qualities present.  I woke up worn down, but it got me working right away.  It is not particularly productive, so keep a pen handy.  You'll need to remember your ideas because you won't be immediately acting on them.  
$50/ eighth
Diamond Grove
13892 Harbor Blvd. Suite 4-A
Garden Grove, CA
(currently closed for relocation)