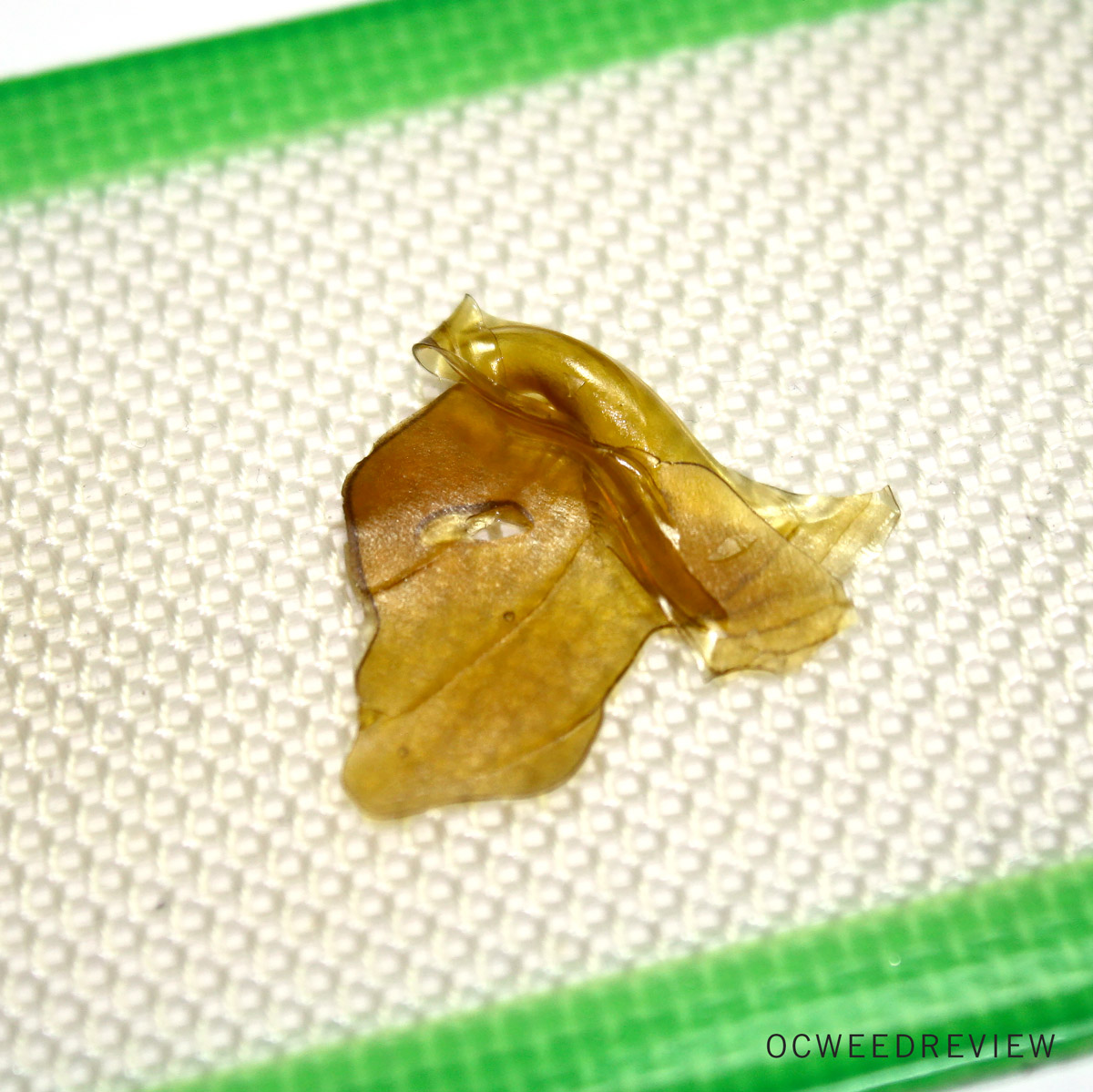 This officially marks the first time that we have had OG Kush on the site.  And living in SoCal, it's a wonder we managed it for so long.  Though it isn't for a shortage of phenotypes and hybrids, it seems coming across an unsullied cut of OG Kush genetics on dispensary menus is easier said than done.  So when Buds and Honey pulled out their nug run OG Kush for us to review, needless to say we were amped for the opportunity.
Buds and Honey managed a beautifully golden shatter in their extraction of flowers grown by Beard Bros Pharms.  There is no loss in flavor in this extraction, and every dab is sweet with a sugary pine.  It reminds me much of the pine barrens near the Jersey shore.  Growing up in Central New Jersey, we would travel through this woodsy marshland on our way to the southern beaches, and the smell recalls many a summer vacation.
This extract created great relaxation, both physically and mentally, and is exactly what I expected a pure OG Kush to be.  The high is not overpowering in the mind.  It is just there.  It brightens and softens your day: a pure enhancement.  Hazy?  Sure.  But it's not lazy.  I never felt the need to limit my use during the day, despite any beckoning responsibility.  Like a polishing of your aura, Buds and Honey's OG Kush shatter will leave you happy and comforted and content with the world.