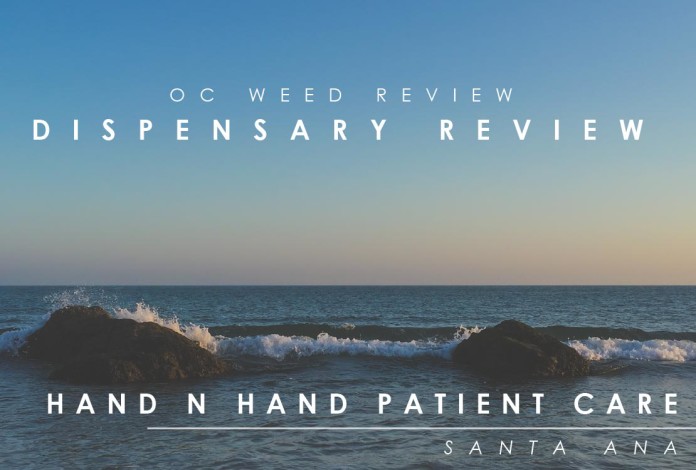 When Hand n Hand Patient Care was preparing to open, they did something most other shops don't do: they invited us into their shop and asked for our honest opinion.  They were proud of what they created, one of the first measure BB approved shops to open.  And like other BB dispensaries, they have invested in their shop, knowing they won't be raided and shut down any time soon.  The perks and particulars abound, providing a craft experience for a fraction of the price of the competition.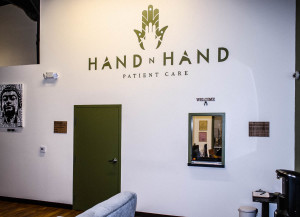 Hand n Hand Patient Care is located behind the Aryzta building at 2400 Pullman St. in Santa Ana.  A little hard to find, there is a convenient alley on the south side of the building that leads right to their entrance in the back.  Less visible a storefront than their other BB counterparts, Hand n Hand is a strikingly modest looking operation in comparison.  But it is the discreet location that I enjoy because of the privacy it affords.  Having a very public real world job, my identity as a patient needs to be protected.  Secure off street parking and a rear facing entrance means I don't need to worry about who might see me going in and out during my visits.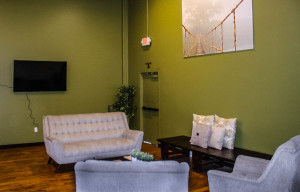 Once inside, the waiting room carries a consistent cream, green, and brown color scheme through the paint and furniture that has a natural, foresty feel.  This motif is mirrored throughout the dispensary in all the tiniest of details.  Aside from the comfortable couches and chairs, the cheerful security guard is always good for a smile and a chat if you need to wait.  When you are ready for the inner room, you will pass through a double set of security doors, which makes me feel even safer still.  What a far cry these new dispensaries are compared to some of the old illicit shops at which I've been a patron.
Inside, the showroom is a generous size with vaulted ceilings to give a larger sense of space and spread out enough to allow each patient private consultation at the individual stations.  Like the waiting room, inside is outfitted in creams and greens, with plenty of glass and wood.  
Although you can visit any BB shop to pick up name brands and popular strains, Hand n Hand Patient Care has positioned themselves to place added focus on the CBD market, carrying more CBD-rich products and strains than the other BB shops.  Often argued as the more medical of the prominent cannabinoids, CBD is commonly ignored by dispensary and patient alike because it lacks the psychoactivity of THC, so it takes a compassionate shop like HNHPC to make room for CBD on their shelves.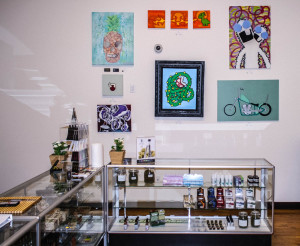 The prices at Hand n Hand Patient Care are also consistently about five to ten dollars less than nearby shops, making it the smart choice for cost-conscious patients.  Although they could easily charge more, they have again chosen the compassion route, saving patients on the overall expense of their medicine.  
HNHPC carries all the common strains: like Paris OG, Blue Dream, and GDP.  And a few you don't see often enough: Mr. Nice or J-1 or a pure OG Kush.  While comparatively shopping between shops, it is not out of the ordinary to find a particularly treasured strain exclusively on their menu.  Hand n Hand Patient Care also has you covered for edibles with many of Orange County's most popular cannabis infused brands.  Korova, Altai, Kiva, and Dixie are among the wide variety available, as well as the take and bake cannabis infused Weezza pizza.  Keeping you covered from chocolates to drinks to baked goods, regardless of your prefered medicating technique, they have something for you.  Like at other shops, you will also find topicals, extracts, vape pens, and all the gear you'll need along the way.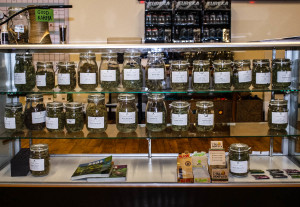 As a first time patient at HNHPC, you can take advantage of their buy one/get one (BOGO) deal on flower, edibles, extracts, or vapes, on top of their already reasonable prices.  They also have rotating deals sent to your inbox, if you choose to enroll in their email newsletter during your first visit, keeping with their mission of affordable medicine here in Orange County.  
Visit the Hand n Hand Patient Care website for more information.
2400 Pullman St. Suite B
Santa Ana, Ca 92705